What's the best way to end your marriage?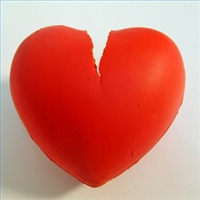 Well, you could send a subscription of Divorce Magazine to your spouse, scatter the business cards of several divorce attorneys like rose petals across your bed, or paint a yellow line down the middle of every room in your house and label each side "Yours" or "Mine".
A better way to end your marital relationship, however, is to begin a new relationship… no, not with a new partner, but with a Mediator/Co-Mediators, a Collaborative Attorney, or a Divorce Coach.
The right Divorce Professionals can assist you in getting the help you need to: Begin thinking about what you'd like your life after marriage to look like, figure out what kind of support and resources you and your children will need in the days ahead, and outline a roadmap for the process.
By now you may have heard of 'Mediators',  'Collaborative' Divorce Attorneys, and 'Divorce Coaches'. But how do you find the right one for you?

How do you find the right Divorce Professional for you?
1) Do a Search
To begin, ask around or 'google'  for Mediators, Collaboratively trained Lawyers, and Divorce Coaches in your area (more about this later).
2) Ask for a consultation
Consider scheduling a consultation with one or two practitioners (many professionals offer a free or low fee consultation to new clients). You will be amazed at how much you can learn just by meeting with a divorce professional face to face. Remember… you are interviewing to see if you might be able to have a good working relationship with this person. If you don't think it will work out, then move on!
3) Ask yourself these three question after the "interview"
Was the Mediator or Collaborative Professional (Attorney or Coach) easy or difficult to make initial contact with? Did you reach them easily when you called or emailed? Did they call you back or answer your email promptly? Pay attention to how available this person is because you want someone who will reachable once you begin working together.
Did they listen to what you were saying? Did they make eye contact with you, did they check-in that they were understanding what you were talking about? Were they distracted while you spoke or were they focused on what you had to say?
How did it feel to sit with them?  Did you have the feeling that they were  truly engaged or did it feel like they were watching the clock? Is this the kind of person you might be able to talk with honestly about what you really want? Did this person help you to feel confident that you can successfully get through the divorce process and address all of the issues that need to be addressed? Were they open about what their fees are, how long it might take, and what you should expect.
Need more Information?
Contact Us and we'll send you more information about how and where to find experienced Divorce Mediators, Collaborative Attorneys, and Divorce Coaches in your area.