About Us 781.864.5031
Call Us Today To Set Up Your Free 30 Minute Consultation!
Betsy Ross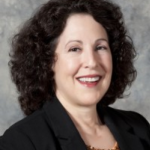 Betsy Ross is a Principal Divorce Mediator at Divorce Mediation Strategies. Ms. Ross is also a licensed psychotherapist and has over two decades of experience helping individuals and families. She is one of few Massachusetts Divorce Professionals who offer both Divorce Mediation and Co-Mediation (an efficient and effective team process which enlists the expertise and skills of a second mediator, who is also a family law attorney) to expertly craft customized divorce agreements that are practical and take into account your unique individual and family needs.
She is a member of the Massachusetts Collaborative Law Council and the Massachusetts Council of Family Mediators.
Ms. Ross has been interviewed on radio and television, and has lectured and brought seminars and workshops to numerous organizations and universities, including:
Boston College's Graduate School of Social Work
MIT's Family Resource Center
Harvard Medical Center
Boston Center for Adult Education
Ms. Ross is a frequent blogger for the Huffington Post on divorce related issues and has authored articles on divorce and collaborative coaching for the Collaborative Law Journal of the Massachusetts Collaborative Law Council. She also works as a Collaborative Divorce Coach and a Co-Parenting Coach,(See: BetsyRossCoaching.Com) and is a Licensed Psychotherapist working in Boston and in the South Shore area of Massachusetts.
Along with one of her team of family law attorney Consultants or Co-Mediators, this powerful mediation team of a mental health professional and a family law attorney offers skillful, knowledgeable, and thorough mediation services that provide lasting results.
"Betsy was very helpful, thorough, and patient throughout the entire
mediation process. She helped maintain a respectful, fair,and civil
tone throughout our separation and divorce. Everything was explained
thoroughly and clearly and Betsy was very accommodating and flexible
throughout the entire process." A Recent Boston Client
You can contact Betsy Ross by email: info@DivorceMediationStrategies.com or by telephone: 781.864.5031 to learn more about mediation, co-mediation or to set up a consultation.
Kerri Quintal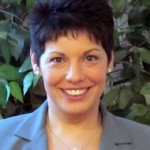 With over 15 years of experience in family law and negotiations, Mediator and Family Law Attorney Kerri Quintal understands the need for sensitivity towards clients and step by step guidance throughout the divorce process. Ms. Quintal's skill set includes training in a variety of divorce processes (i.e.-co-mediation and mediation, conciliation, and collaboration). She offers Divorce Co-Mediation, an effective team process to combine her legal expertise with the deep knowledge of family dynamics, human development, life transitions, and communication skills of Betsy Ross, to expertly craft better divorce agreements that serve you and your family's unique needs.
She is a supporter of South Coastal Legal Services and has facilitated self help programs designed to educate clients with questions in the areas of family law. She was previously involved with New Center for Legal Advocacy since her work began over 15 years ago and has been recognized for her work with both agencies.
Kerri is also the host of the popular podcast, "The Q On The Law" which spotlights talented professionals from all industries (particularly those that impact the law) to educate and inform listeners on issues that affect them daily, and connect them with talented practitioners and important resources.
You can contact Kerri Quintal by email: info@DivorceMediationStrategies.com to learn more about co-mediation or to set up a consultation.
Tracy Galloway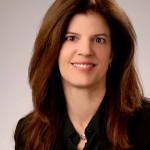 Tracy Galloway has been practicing Juvenile and Family Law for over 22 years, first in the public sector as a trial lawyer in child welfare cases through DCF, then in the private sector as an experienced litigator in private divorce and custody cases. Attorney Galloway's in-depth understanding of the dynamics of court process and litigation, and her extensive courtroom and trial experience, ensure skilled representation. Committed to client-focused strategies, Attorney Galloway offers unparalleled responsiveness, excellent communication skills, and strong, clear advocacy. She is pursuing a Master's Degree in Psychoanalysis, to deepen her knowledge of individual, interpersonal and family dynamics. She maintains a private practice in Wrentham and Stoughton.
You can contact Tracy Galloway by email: info@DivorceMediationStrategies.com or by telephone: 781.864.5031 to learn more about mediation, co-mediation or to set up a consultation.